Online Auction
Here is how it works; Go to our contact form and mail us your bid. Bidding starts at EURO 150.
Closing date: March 14 2016
And this is the painting;
Oil on canvas, sizes; 1 M- 0,5 M
Artist Maike van Tuijl
A very special painting depicting a statue of a female figure holding a sundial. The statue actually stands in the Buenos Aires Zoo, in an adjacent sculpture garden. The woman protects her face with her left hand against the sun and with her ​​right hand she indicates the time. The shadow of her index finger is pointing to the two, the time the painter painted this part of the painting. The text is better visible in the detail picture and reads: horas non numero nisi Serenas (I count only the bright hours) and the year 1914, which is the year the statue was made.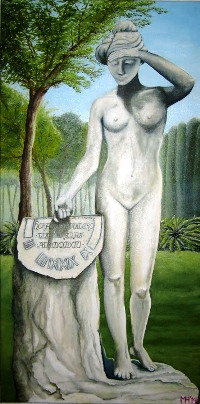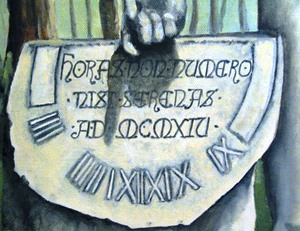 ---